Reading analytics - analyzing how people read online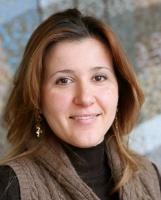 In the online world, there are two well-known "species" of user: "searchers" and "shoppers." Each leaves a voluminous trail of information behind them. Web searchers mainly deposit search keywords and result clicks, while shoppers' trails are made up of views, purchases, and rentals of products. Analytics algorithms have long mined for insights, user preferences, and leveraging crowd wisdom, with the ultimate aim of optimizing advertising, sales, products, services, and web sites.
The Web landscape has changed a lot the last few years, and new types of users have emerged. One notable new class is "online readers," those who read content online in order to be informed, entertained, trained, educated, and so forth. The proliferation of textual content in a plurality of forms (including e-news, e-books, and online courses), along with the popularity of portable devices, has shaken the foundations of traditional printed forms. But it has also opened the door to new and exciting opportunities. Why? Because online readers leave their own digital trails in the form of page scrolls, turns, and other content interactions. Now organizations in digital printing, publishing, book retail, education, and other domains, as well as authors, educators, and other individuals, can leverage these trails to answer questions that were difficult or impossible to answer before. For starters, how long do people read in one session? How long do they stay on a page? How does that time vary by topic? When or where do they stop reading? These questions are only the beginning of a new kind of analytics, called reading analytics, that could significantly influence our future interactions with, and offerings to, online readers.
Author :